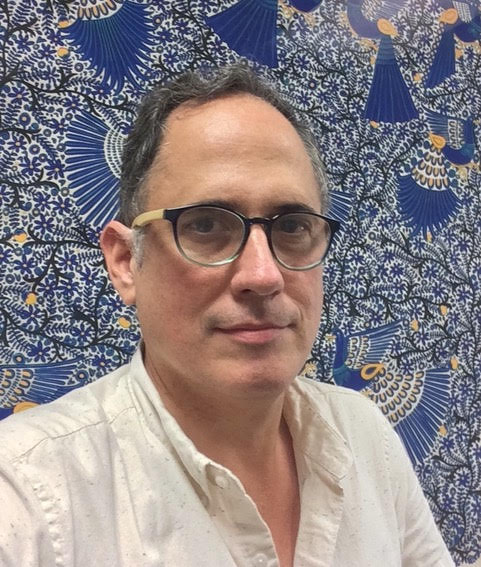 Research Expertise
Classical Reception
Greek Comedy
Greek Tragedy
Latin Epic
Roman Comedy

Francisco Barrenechea earned his Licenciatura degree in Classics from the National Autonomous University of Mexico (UNAM), and his PhD in Classics from Columbia University. Prior to his arrival at the University of Maryland in 2012, he taught at the University of Chicago, Bryn Mawr College, and the University of Texas at Austin.
Prof. Barrenechea's research interests include Greek drama, Greek religion, Latin epic, fragmentary literature, and the performance and reception of ancient theater. His book Comedy and Religion in Classical Athens: Narratives of Religious Experiences in Aristophanes' Wealth was published in 2018 by Cambridge University Press. He is currently working on his second book, on the reception of Greek tragedy in Mexico from the 18th century to our present time. A chapter offering an overview of this reception was published in the Oxford Handbook of Greek Drama in the Americas (2015).
Other publications of his include articles on representations of Greek religious experiences, "Sanctuary Influence in Classical Representations of Incubation: The Motif of the Witness Awake" (Phoenix, 2016); on reception, "Tragic Impostures: Greek tragedy and pre-Hispanic myth in the theatre of Rodolfo Usigli and Salvador Novo" (Classical Receptions Journal, 2016); on Latin epic, "Didactic Aggressions in Lucan's Nile Excursus" (American Journal of Philology, 2010); and on fragmentary drama, "Monstruo, discurso y caracterización en Melanipa sabia" (Acta Poetica, 2008) and "A Fragment of Old Comedy: P. Columbia inv. 430" (Zeitschrift für Papyrologie und Epigraphik, 2006). He is currently a Consulting Editor for the Bryn Mawr Classical Review.
Prof. Barrenechea has taught a variety of undergraduate and graduate courses, including courses and seminars in Greek and Latin language and literature, Greek historiography and its relationship to literature, classical myth, ancient performance, and fragmentary literature. He also teaches a course the reception of classical literature in Spain and Latin America, and an I-series course that seeks to answer the question "Why do we laugh?" from the perspective of the ancient Greek and Romans.