Prof. Parara presents a paper on the Greek verbal system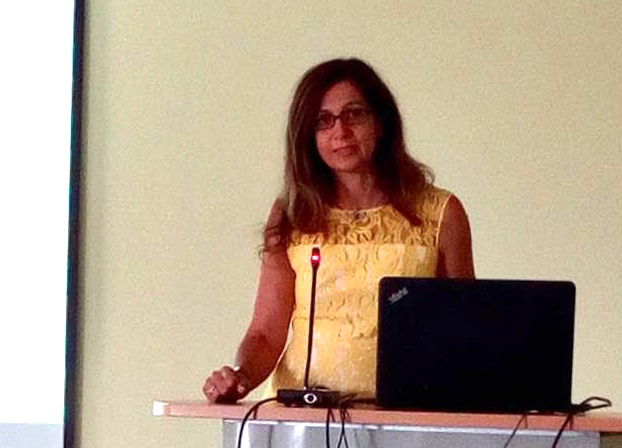 On June 28th-29th, 2019, Dr.
On June 28th-29th, 2019, Dr. Polyvia Parara presented a paper on "Unifying the Fragmented Verb: Teaching Modern Greek as a Foreign Language" at the 27th International Conference on Education and Otherness / and Modern Greek as a Second or Foreign Language, I.PO.D.E., Conference Center University of Patras, Greece.
This is the third paper Dr. Parara has given so far this year.  In March, she presented "Classics in Reception:  Cultural Identity and the Unique Case of Classical Bouquet" at the 50th Convention of the Northeast Modern Languages Association in Washington, D.C. 
On April 13, in the context of the 3rd Modern Greek Studies conference for undergraduate students which she has organized here at Maryland, on the topic of "Nostos and Immigration from Homer to Demotic Songs," Dr. Parara presented a paper on "Nostos in Modern Greek Literature:  Tradition and Modernism."
Finally, in November of this year, at the 26th Biennial Conference of the Modern Greek Studies Assocation, she will give a paper on "The Portrayal of Greece in the 19th Century:  The Parallel Lives of Elisavet Kontaxaki's Classical Bouquet and Leon Melas' O Gerostathis."