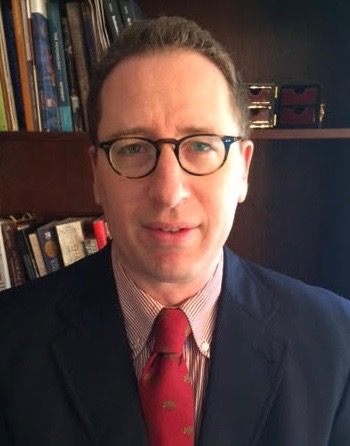 Research Expertise
History of Classical Scholarship
History of the Humanities
Latin Prose
Roman Historiography

Dr. Eric Adler received his Ph.D in classical studies from Duke University. Prior to his arrival at the University of Maryland, he taught at Rice University, the University of Minnesota, and Connecticut College.
Adler's scholarly interests include Roman historiography, Latin prose, the history of classical scholarship, and the history of the humanities.
He is the author of three books: The Battle of the Classics: How a Nineteenth-Century Debate Can Save the Humanities Today (Oxford University Press, 2020); Classics, the Culture Wars, and Beyond (University of Michigan Press, 2016); and Valorizing the Barbarians: Enemy Speeches in Roman Historiography (University of Texas Press, 2011).
Other Publications by Adler include:
"From Caution to Elitism: Cassius Dio's Approach to Foreign Policy," in Cassius Dio the Historian: Methods and Approaches, edited by Cartsen H. Lange and Jesper M. Madsen, Brill (2021): 315-35.
"Was Irving Babbitt an Educational Counterrevolutionist?" Humanitas 34.1-2 (2021): 55-76.
"Rekindling the Spirit of Humanism: The 'Worldview' Paper," Classical Journal Forum 116.1 (2020): 101-9.
"What do Classicists Think? Perspectives on Politics, Scholarship, and Disciplinary Crisis," TAPA 140.2 supplement (2019): S89-S116 (with Calvert W. Jones).
"Caesar's Depiction of the Senate in Early January 49 BCE ( Bellum Civile 1.1-5)," Acta Classica 62 (2019): 1-20.
"The Neoliberal University and the Neoliberal Curriculum," Humanitas 31.1-2 (2018): 113-25.
"Effectiveness and Empire in Tacitus' Agricola," Ancient History Bulletin 30.1-2 (2016): 1-14.
"Allan Bloom on the Value of the Ancients, or The Closing of the American Classics Department," Arion 24.1 (2016): 151-60.
"Kipling's Rome in Puck of Pook's Hill," Classical Receptions Journal 7.2 (2015): 159-76.
"The 'AJPToday' Controversy Revisited," Classical World 108.2 (2014): 67-95.
"Speeches of Enemies and Criticism of Empire in Early Imperial Historiography," in A Companion to Roman Imperialism, edited by Dexter Hoyos, 291- 304 (Brill, 2013).
"Cassius Dio's Agrippa-Mecenas Debate: An Operational Code Analysis," American Journal of Philology 133.3 (2012): 477-520.
"Cassius Dio's Livia and the Conspiracy of Cinna Magnus," Greek, Roman, and Byzantine Studies 51.1 (2011): 133-54.
"Post-9 / 11 Views of Rome and the Nature of "Defensive Imperialism," International Journal of the Classical Tradition 15.4 (2008): 587-610.
"Late Victorian and Edwardian Views of Rome and the Nature of Defensive Imperialism," International Journal of the Classical Tradition 15.2 (2008):187-216.
"Boudica's Speeches in Tacitus and Dio," Classical World 101.2 (2008): 173-95.
"Who's Anti-Roman? Sallust and Pompeius Trogus on Mithridates," Classical Journal 101.4 (2006): 383-407.
Adler has taught a variety of courses in Latin and Greek, as well as class on Greco-Roman history and civilization. In 2020, he became a member of the Editorial Board of Humanitas.
Personal website: https://sites.google.com/site/ericadlerphd/home